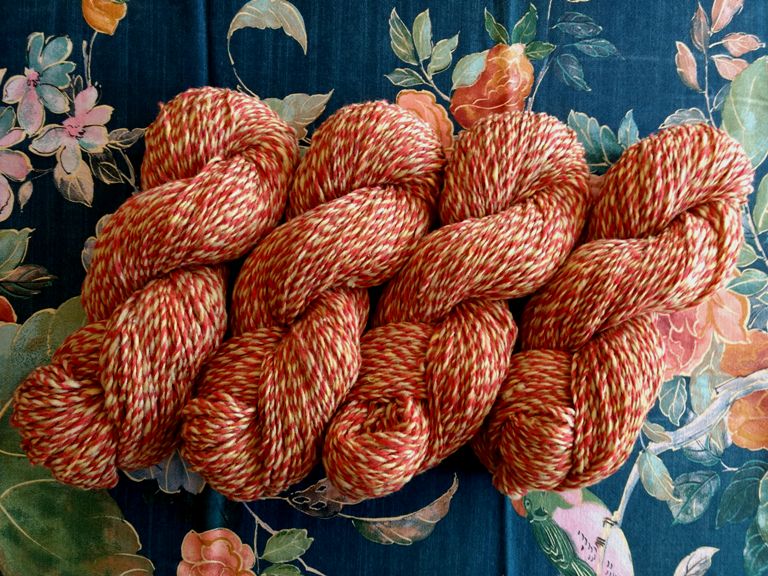 Sumac Swirl - A Lovely New Worsted Wt. Marl!
Quantity in Basket:
None
Price:
$14.95
Shipping Weight:
0.29 pounds
A nostalgic new addition to our worsted wt. catagory! This selection is a 2-ply marl that
uses a strand of Prairie Fire and a strand of Winter Wheat for a bold swirl of warm color. The
resulting knitted fabric is reminiscent of the wool socks, hats and mittens from my childhood
in the 1950's.
Dyelot 1 - approx. 4 oz. skeins - approx. 241 yds. - 4.5 st./inch on 6-7 needles.
10% fine kid 90% beaverslide merino.