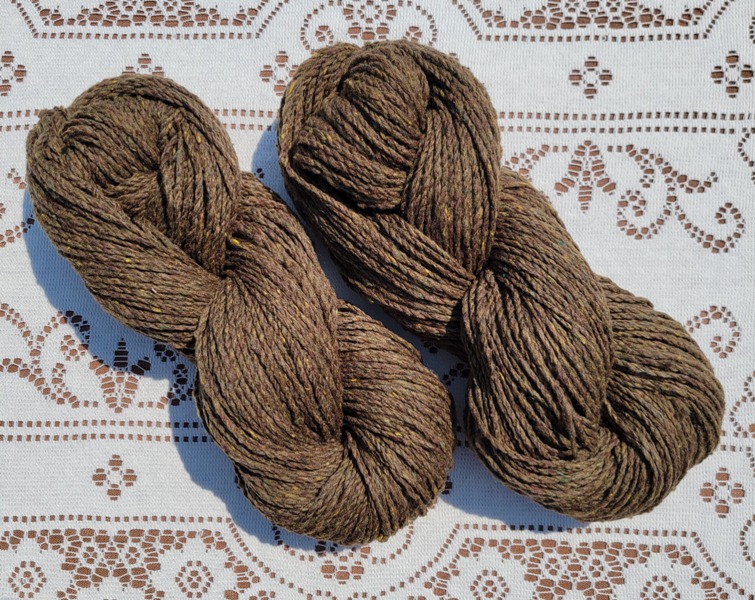 Buckbrush - SALE! $2 off (ends 6/15/23)
Quantity in Basket:
None
Price:
$11.95
Shipping Weight:
0.29 pounds
This heathered blend has been available in our heavy 3-ply for
several years and is now in our worsted wt. line-up! It's a subtle,
soft brown with olive undertones and comes in 4 oz. skeins with
approx. 241 yds.