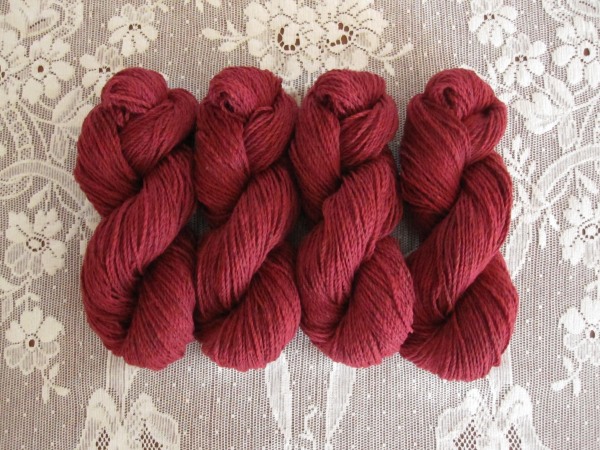 Winter Rosehip - Worsted Wt. (out of stock)
Quantity in Basket:
None
Price:
$13.95
Shipping Weight:
0.29 pounds
Now available in our 10/90 worsted weight blend!
This shade has been one of our best sellers in our
3-ply McTaggart Tweeds and Heathers, so we
decided to offer it in this lighter weight as well.
4 oz. skein, approx. 241 yds. Dyelot 4