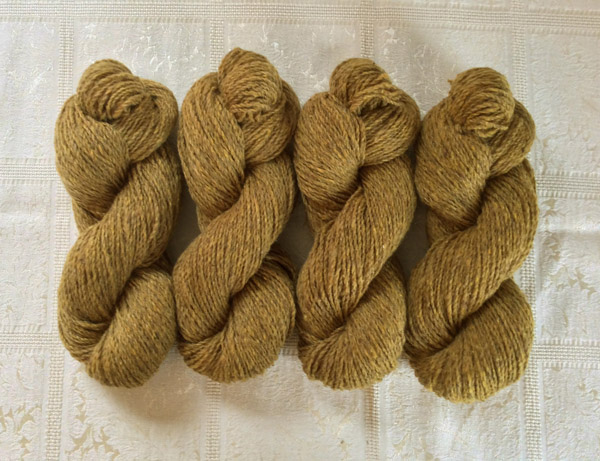 Roasted Malt - W.W. 35/65 luxury blend - (out of stock)
Quantity in Basket:
None
Price:
$15.95
Shipping Weight:
0.29 pounds
A stunning addition to our 35% fine kid/65% merino luxury blends.
This selection has very warm, rich color, a soft sheen and wonderful hand.
The color of toasted grain, it has become one of my most favorite selections!
4 oz. skeins - approx. 241 yds. - Dyelot 2