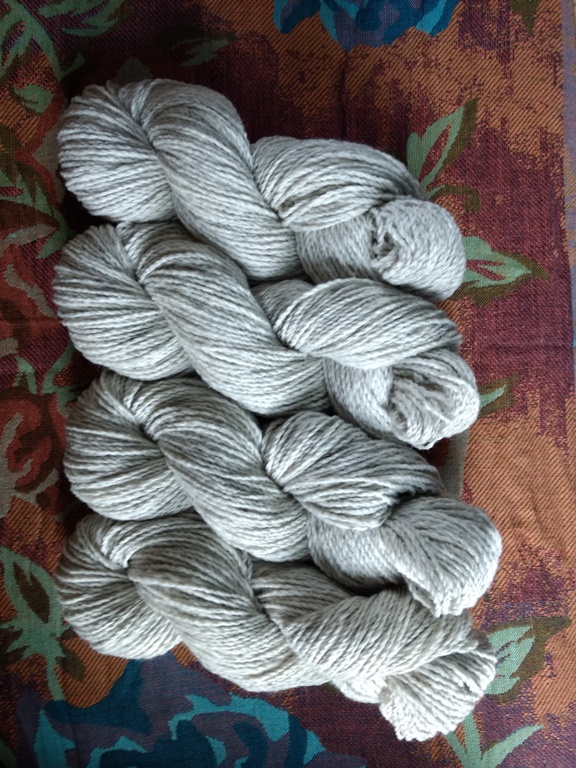 Silver Gray Merino/Alpaca Blend - (1 available)
Quantity in Basket:
None
Price:
$15.95
Shipping Weight:
0.29 pounds
A beautiful, so soft new selection in our worsted wt. catagory.
It's a blend of wonderfully soft wool, colored with fine dark
alpaca. No dyes or chemicals are used in its production.
Approx. 4 oz. skeins, 241 yds. 4.5-5 st./inch on 5-7
needles.