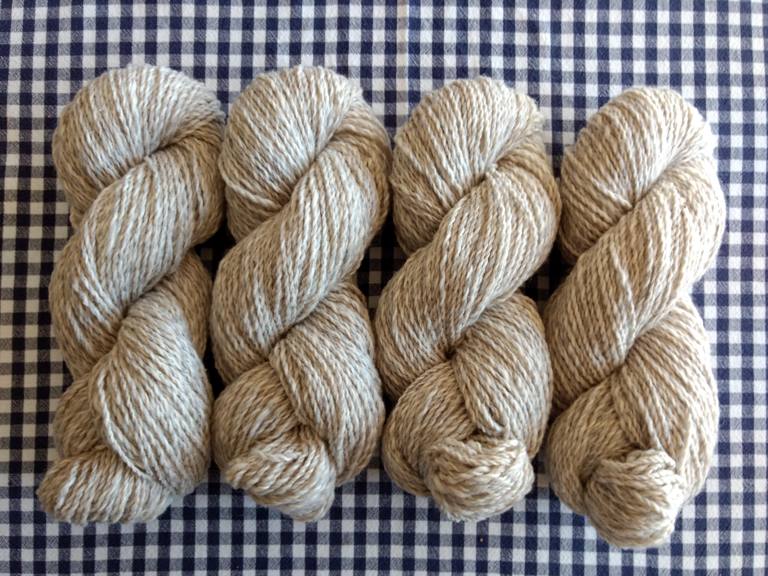 Cottontail Marl - merino/kid/alpaca blend (out of stock)
Quantity in Basket:
None
Price:
$14.95
Shipping Weight:
0.29 pounds
lot 1 - Approx.240 yards per 4 oz. skein
65% Beaverslide merino, 35% fine kid mohair/fine alpaca
Worsted weight yarn - 2 ply - all natural, no dyes
4.5 - 5 stitches to the inch on 5 - 7 needles, 13 wpi.
This selection has substance, yet a beautiful sheen and
silky softness. It's plied with a strand of soft cream and
one of light gray/buff for a subtle marled effect, a joy to
knit with!
Related Item(s)