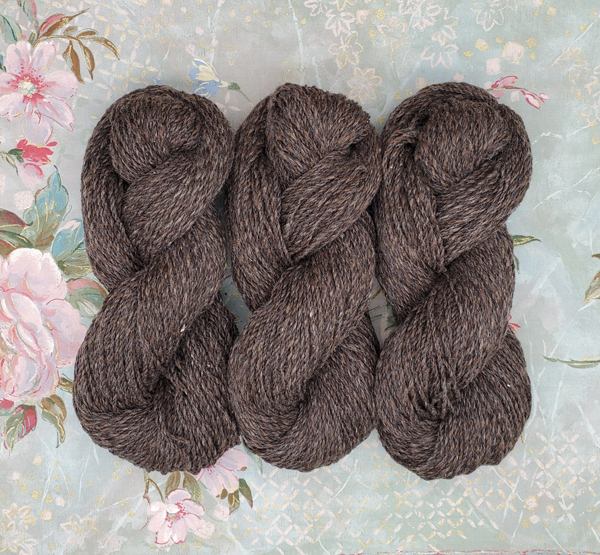 Burnished Brass - Worsted Wt. Luxury Marl - Lovely New Lot!
Quantity in Basket:
None
Price:
$17.95
Shipping Weight:
0.29 pounds
A striking, so soft addition to our worsted wt. naturals. This selection is a 2-ply marl, featuring
a strand of undyed golden brown plied with a strand of medium dark gray/brown. The resulting
marl has a subtle glow that adds interesting shading and visual texture to your knitted fabric. This
yarn is colored with fine alpaca that is combined with fine kid for strength and beaverslide merino
for substance. This lot a lighter in hue than lot 1. *New Photo Pending
Lot 2 - approx. 4 oz. skeins - approx. 200 yds. - 4.5 - 5 st./inch on 5 - 7 needles.