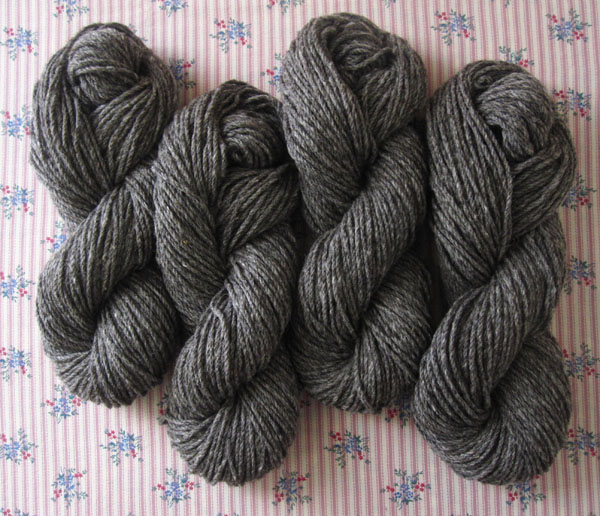 3-Ply Dark Natural Gray Heather - lovely new dyelot!
Quantity in Basket:
None
Price:
$13.95
Shipping Weight:
0.29 pounds
A lovely, dark natural gray in our Heavy Fisherman Weight
3-Ply mule-spun yarn made with our merino and colored with fine dark wool. This durable selection is a great choice for outerwear.
Approx. 150 yards per 4-oz skein - Lot 2
Approx. 3.5 - 3.75 stitches to the inch on size 9 to 10 needles