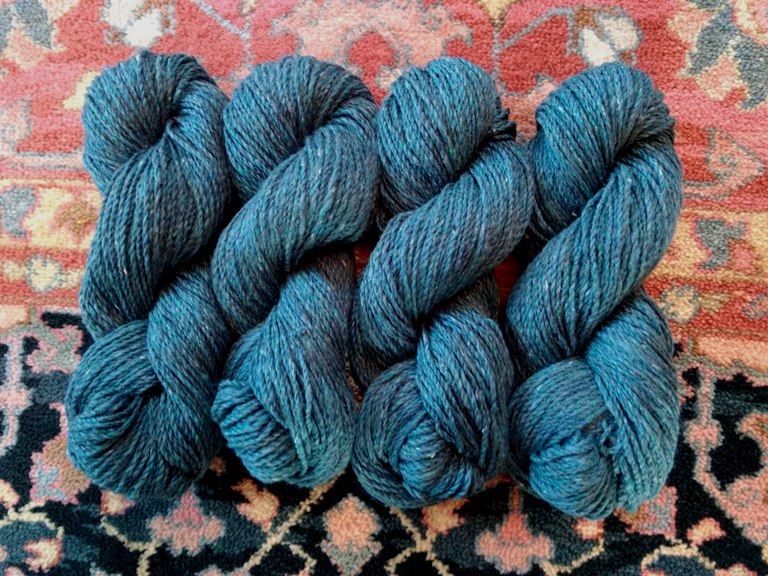 Two Medicine - 35/65 Blend
Quantity in Basket:
None
Price:
$14.95
Shipping Weight:
0.29 pounds
A lovely new worsted wt. in our 35% fine kid and 65% merino blend!
A lovely blue heather named in honor of a beautiful lake in nearby Glacier National Park.
Approx. 241 yds. in 4 oz. skeins.