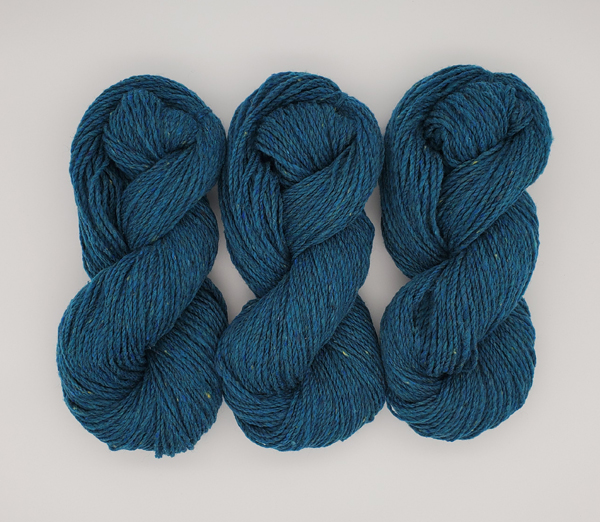 Marias River Medley - SALE! $2 off (ends 9/14/21)
Quantity in Basket:
None
Price:
$12.95
Shipping Weight:
0.29 pounds
A lovely, vibrant addition to our 2-ply worsted wt blues and a tribute to the nearby
Marias River, named by the Lewis & Clark Expedition. This marl is created by using
a strand of bright blue heather plied with a strand of blue green heather. The resulting
blend is subtle yet adds interesting shading and visual texture to your knitted fabric.
dyelot 1 - approx. 4 oz. skeins - approx. 241 yds. - 4.5 - 5 st./inch on 5 - 7 needles.
10% fine kid - 90% beaverslide merino - regular price: $14.95