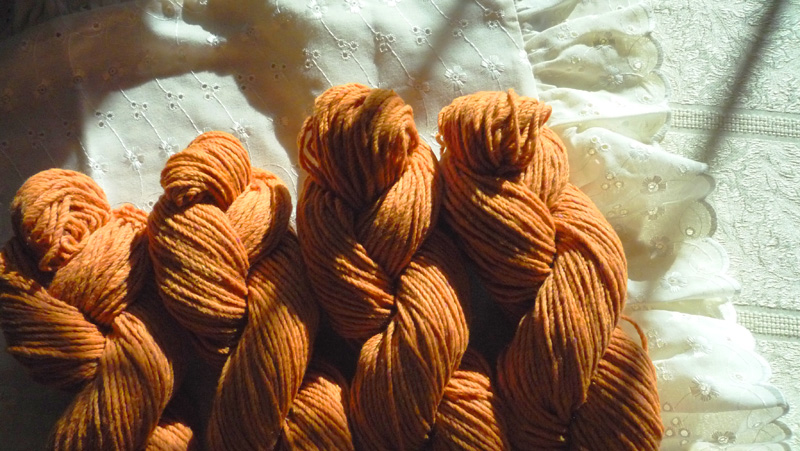 3-ply Autumn Poplar - SALE! $2 off (ends 2/20/19)
Quantity in Basket:
None
Price:
$10.95
Shipping Weight:
0.29 pounds
100% Beaverslide merino. A rich, warm shade of gold that
displays the color of native, riparian poplar trees in Autumn
on the Rocky Mountain Front. 4 oz. skeins, approximately
150 yds. - heavy 3-ply fisherman wt.