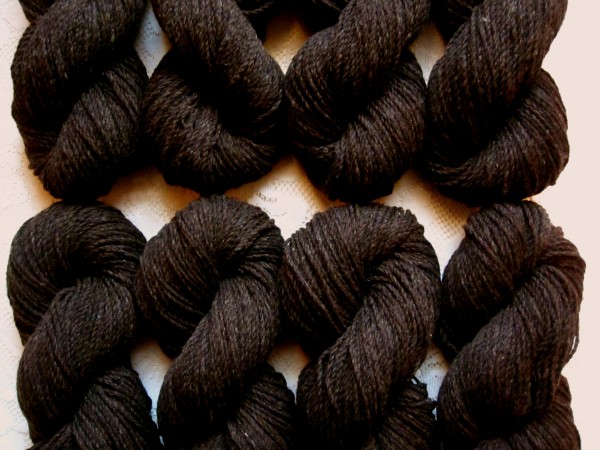 2-ply Deep Natural Brown Super Sale! $4 off (sold out)
Quantity in Basket:
None
Price:
$10.95
Shipping Weight:
0.29 pounds
Approx. 241 yards per 4 oz. skein, lot 3 -100% merino/ fine dark wool
blend 2-ply worsted weight - approx. 4.5 stitches to the inch on
#5 - 7 needles. All natural, no dyes, with unusually deep, rich color.
Lot 3 is a more soft, slightly warmer dark brown than lots 1 and 2.
Regular Price: $14.95
Note: I've noticed that this lot is well-spun and softer but it has a bit
more vegetable matter than lots 1 and 2. You'll most likely want to
pick the flecks of straw as you knit so I'm offering it at a great price!